Look Your Best. Chicago Dry Cleaning Delivered for Less.
Order dry cleaning service with free pickup and delivery from top-rated Chicago dry cleaning pros.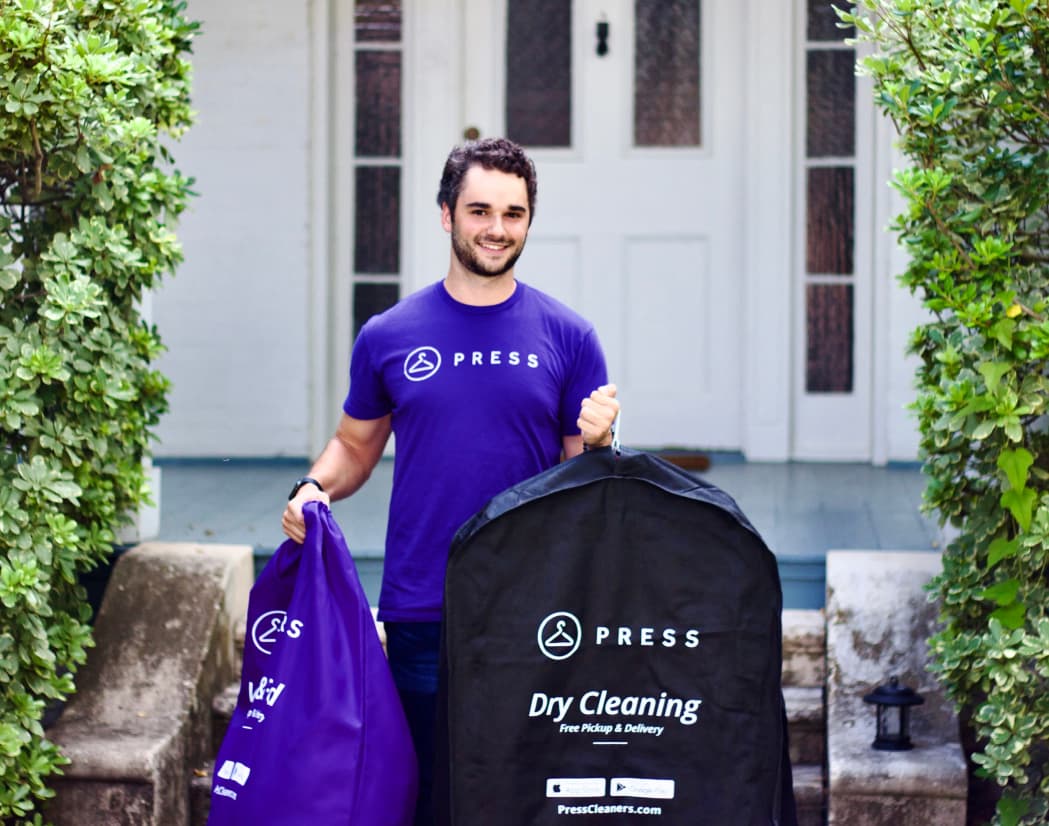 How it Works
Schedule Online
Choose pickup and dropoff times that works best for you in our mobile or web app.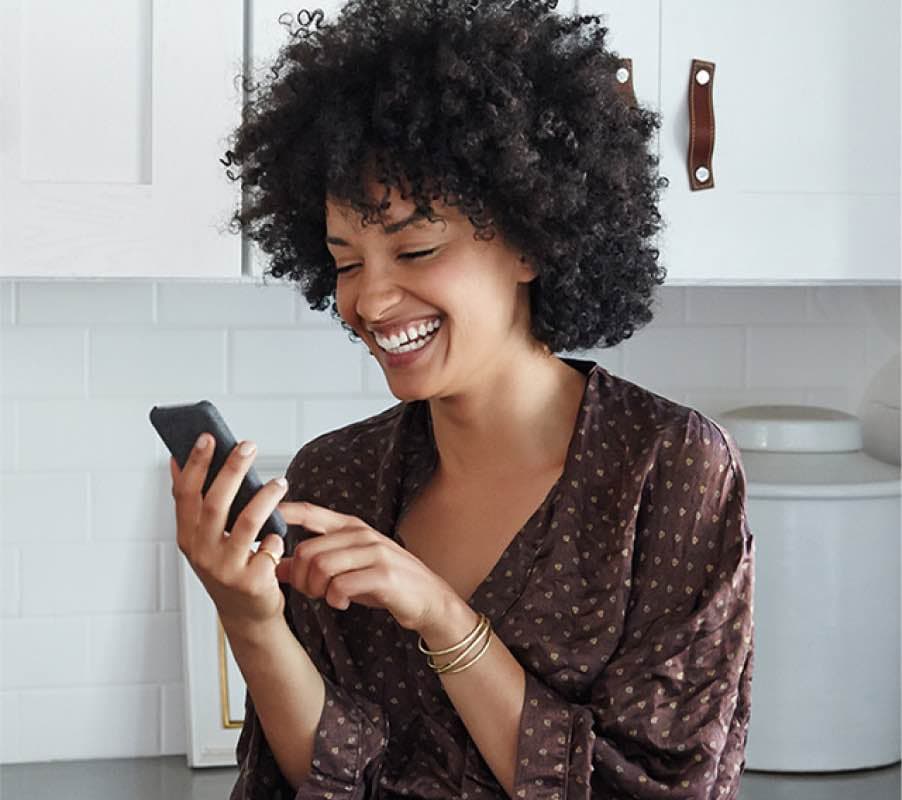 We Pickup
A Press delivery agent will pick up your laundry during your scheduled pickup time.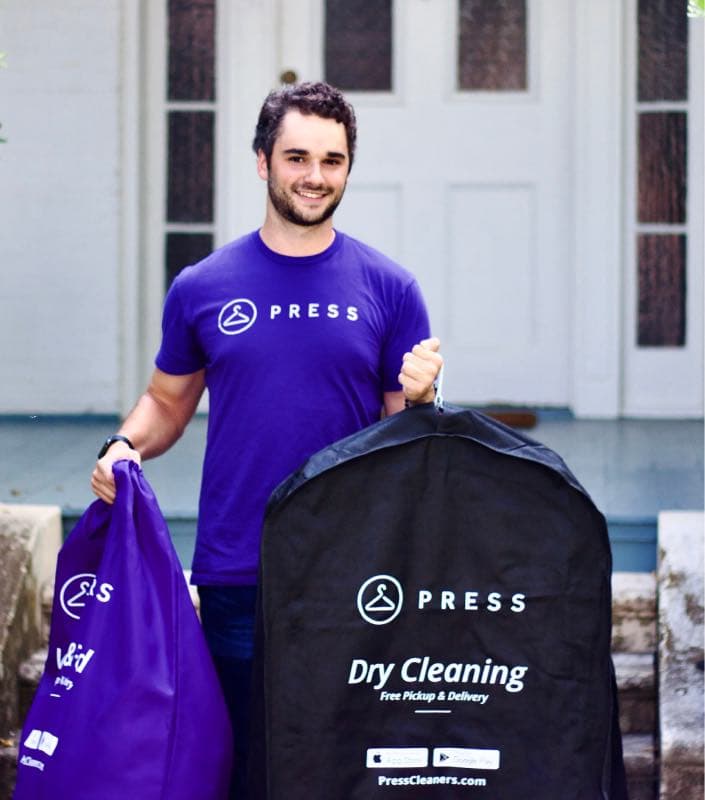 Expert Cleaning
Sit back and relax. Never worry about laundry or dry cleaning again.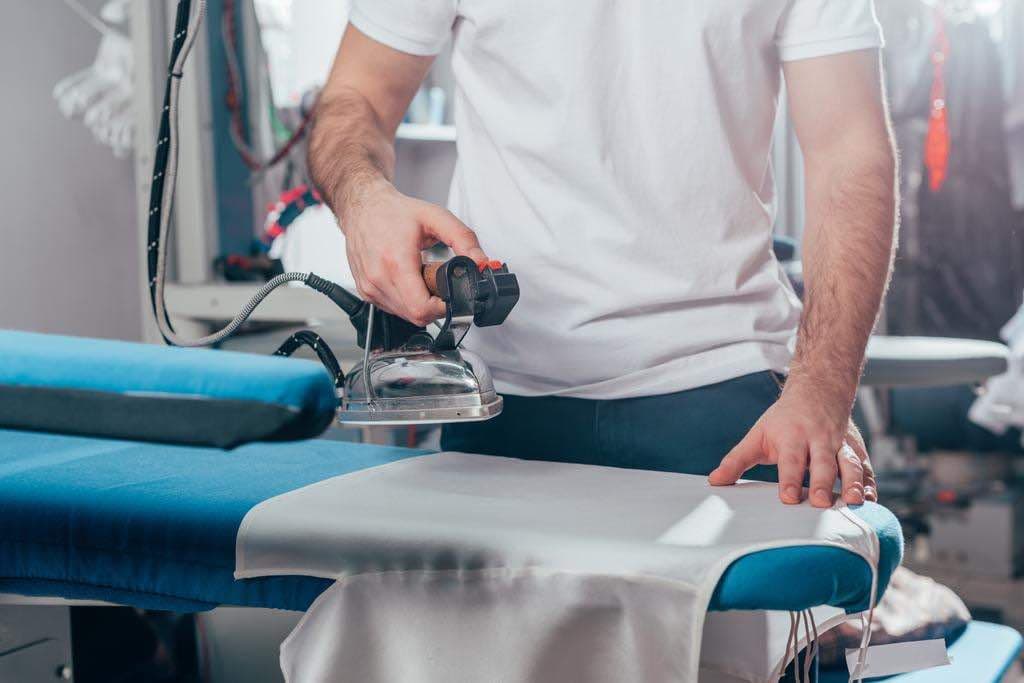 We Deliver
Your clothes come back clean and wrinkle-free on your scheduled dropoff date.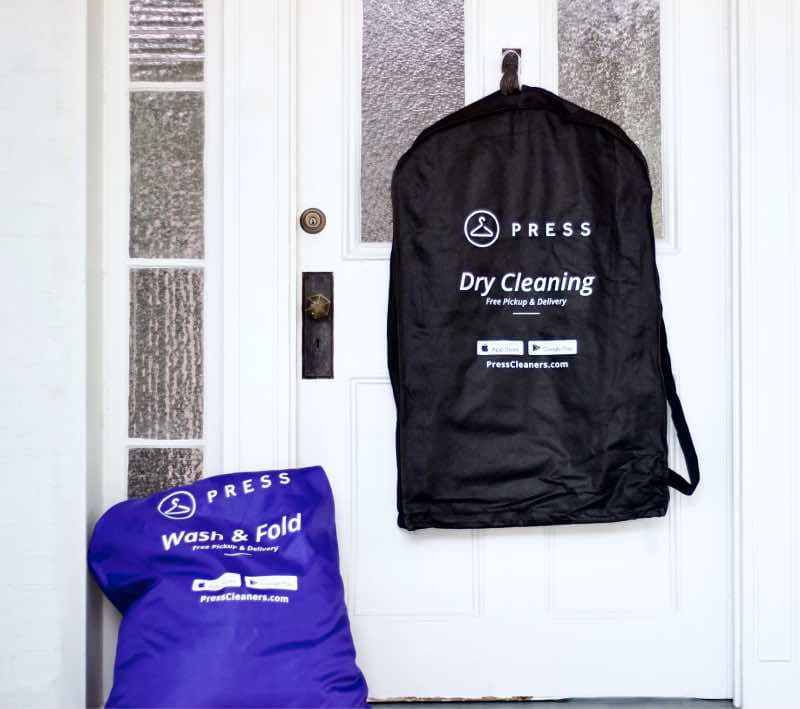 Dry Cleaning Made Simple
Trusted Chicago Dry Cleaning Service, Now With Modern Convenience & Perks
Save Time & Money
No more wasted time driving to the dry cleaners, we pickup and deliver for free!
Quality Guarantee
We work with the best local Chicago dry cleaners in your area.
Effortless Scheduling
Want to set up weekly service? No problem. We'll help you never worry about dry cleaning again.
Pay Online in Seconds
Manage your Press account and billing online from your smartphone or computer.
Amazing Customer Service
We're here around the clock to ensure that your questions or concerns are answered.
Eco-Friendly
We use safe and clean perc-free solvents, so you, and the Earth, can look good.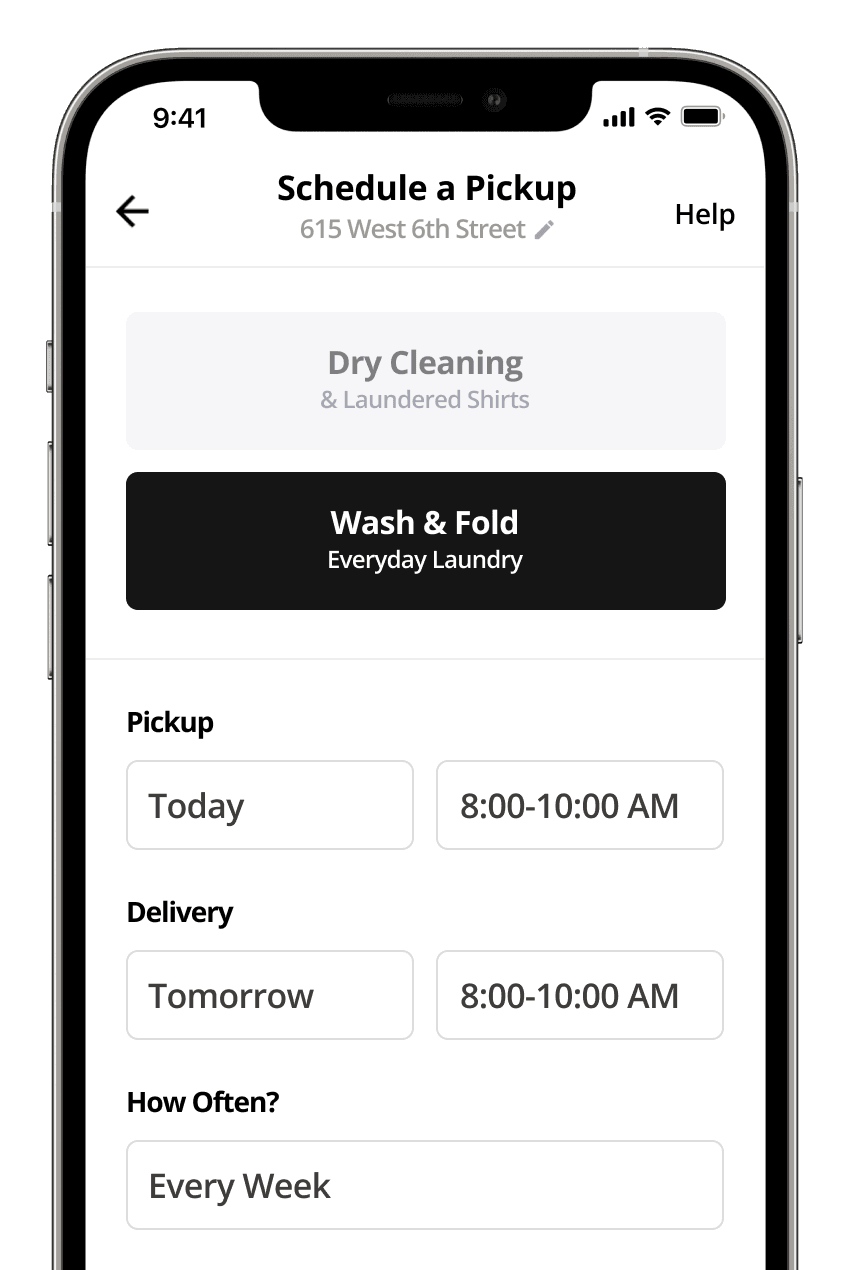 Chicago Dry Cleaning Delivered at the Tap of a Button.
We think your time should be spent doing something other than worrying about laundry and dry cleaning. So we made it easy to schedule, manage, and pay for your pickup and deliveries from anywhere.

So go ahead and say yes to more time with the family, more happy hours, and more slapping the snooze button every morning — we've got laundry day covered.
We're Just Trying to Keep the Windy City Wrinkle-Free
Here's What Some Of Our Customers Have to Say.
"This service is amazing! I hate dropping my clothes off to get dry cleaned. So inconvenient and it wastes so much of my sweet time. Press is a great service and I highly recommend. With a click of a button you can schedule someone to pick up your dry cleaning and drop it off once it's done! It is that easy, just try it."
Review from Yelp
"Love this service! I've had nothing but a great experience from Press, which I have been using for over 6 months now. Super easy pick up and delivery right from your front door. Professional, punctual and friendly! One less thing to cross off of my to-do list every week!"
Amanda S. from Oklahoma City
Review from Google
"Press Cleaners has been a lifesaver for me this year. Pickup and drop offs are always on time. Communication is superb. My agent does a fantastic job - very lightly scented detergent and folded so neatly. AND you'll be pleasantly surprised at the reasonable pricing. Highly recommend!"
Review from Google
Chicago Dry Cleaning That Works Around Your Schedule.
Skip the trip! We save you time and gas with our free pickup and delivery service.
Chicago is a city full of rich history and gorgeous views, but it's also home to over 2.7 million residents, which means getting around the city can frustrate even the most patient travelers. That doesn't even include the other residents of the Chicagoland area that live in three states, including Illinois, Wisconsin, and Indiana.
Press makes it simple to fit dry cleaning into your busy schedule. Simply place your dirty dry cleaning into your bag, schedule a pickup, and let us take care of all the work. We'll deliver your clothes back to your door cleaned, pressed, and ready for another day of use. The best part? You don't even have to be home for the pickup or delivery. So go ahead and check dry cleaning off your list.
---
Have you been asking yourself, "What's the closest dry cleaner near me in Chicago"?
Press is a dry cleaning delivery service in the Chicago area. We're also the closest dry cleaner near you since we pick up and deliver from your doorstep. We also offer service in Gary and Highland, Indiana. Download our iOS or Android app to manage your dry cleaning in real-time.
Dry Cleaning Quick Tip
If you stain your clothes, schedule a pickup as soon as possible. Leaving a stain on a garment for an extended period of time increases the chance that the stain won't be able to be completely removed.
Chicago Dry Cleaning Stats
| | |
| --- | --- |
| Weekly Dry Cleaning | 14% |
| Biweekly Dry Cleaning | 49% |
| Monthly Dry Cleaning | 37% |
Explore More Services in Chicago
Frequently asked questions
When will I receive my dry cleaning bags?
We offer two different services, dry cleaning and wash and fold laundry. Depending on the type of service that you select, you will receive a black bag for dry cleaning and a purple bag for wash and fold laundry. Your first order will return clean in the respective Press branded bag.
How is Press different from the local dry cleaner near me?
Press provides a modern approach to dry cleaning by providing an on-demand style of service, much like you've come to know and love from services like Uber or Lyft (but for laundry!). Unlike traditional dry cleaning delivery routes, which run set schedules once or twice a week, we provide an on-demand same-day pickup service with quick turnaround times.
We want to work around your schedule, not get in the way of it. To view available pick up times, simply make an account, pick up a service, and view the available times in the "Schedule a Pickup" area.
Why do you only offer pickup and delivery?
We think that your time, energy and gas is more valuable than extending your daily commute or wasting a Saturday washing, drying and folding laundry. So we've created a way to have all your laundry and dry cleaning related chores handled without ever leaving your couch.
Time is a fleeting resource and we think you should spend more of it doing what you really want to do, and laundry isn't one of them. So say yes to more time with family, reading that book you've been meaning to pick up, or maybe getting a little extra sleep for once.
When are pick up and deliveries? Do I need to be home?
We pick up and deliver orders 7 days a week, excluding some holidays. You don't need to be home during the pick up and delivery windows, just make sure that you state your preferred pick up location in your order details.
Typical pick up and delivery spots for homeowners are front porches, while apartment/condo owners have the ability to leave it on their front doorstep or with their doorman or front desk.
Deliveries are made within 24 to 48 hours of pick up, depending on the time you select during your order. To view availability, simply create an account and begin scheduling a pickup.
What different services does Press offer in Chicago?
Our goal at Press is to be the best laundry and dry cleaning provider in Chicago so that you can permanently check laundry off your to-do list for good. We offer the following services for our Chicago customers:
▶ Dry Cleaning
Our dry cleaning partners have years of industry experience, so you know that you clothes will come back clean and wrinkle-free.
▶ Launder & Hang Dry
We will ensure that all of your delicates and garments that need special care will be handled neatly and responsibly.
▶ Wash & Fold Laundry
The weekend is for enjoying life, not laundry. Our laundry pros have been in the business for decades and we'll make sure your everyday clothes are cleaned, dried and folded so you can tackle another day (now fresher than ever).
▶ Wedding Dress Preservation
A wedding dress is an expensive garment that holds a lot of great memories, and properly preserving your dress or gown will help keep those memories intact.
▶ Household Linens
You should refresh your household linens at least once a year. From couch covers to drapery, we can help freshen up your home as well as your wardrobe.
▶ Small Alterations (Repairs and Mending)
We can handle repairs and mending of damaged clothing, including missing button replacement.
Who handles my clothes?
The only people that handle your clothes are trusted, local Chicago dry cleaning experts. Unlike other on-demand services, your clothes aren't being exchanged between multiple hands. From pickup to delivery, your clothes are in the hands of experts that live and breathe dry cleaning. Our mission is to provide the best dry cleaning service in Chicago, and our trusted partners are here to deliver fresh clothes straight to your doorstep.
What should I expect during my first service?
After you schedule your first pickup, please place all garments into a plastic bag and place them in your designated pick up location. You will receive a text 45 minutes prior to your pick up window to confirm the pickup. Feel free to leave your clothes or stick around, we'll get them as long as they're in the designated area stated in your order notes.
How do I pay for my order?
Paying for dry cleaning or laundry service is simple and we won't charge you until we've delivered your clothes back to your doorstep. Simply add your preferred card into our app during your first service and you're ready to go! You'll receive a receipt upon delivery so you know exactly what was in your order and how much was charged.
Neighborhoods We Service in Chicago
Albany Park

Andersonville

Archer Heights

Ashburn

Auburn Gresham

Austin

Avalon Park

Avondale

Back of the Yards

Belmont Central

Beverly

Brainerd

Bridgeport

Brighton Park

Bronzeville

Bucktown

Burnside

Cabrini-Green

Calumet Heights

Canaryville

Chatham

Chicago Lawn

Chinatown

Clearing

Cragin

DePaul

Douglas

Dunning

East Garfield Park

East Side

Edgewater

Edison Park

Englewood

Forest Glen

Fulton Market

Gage Park

Galewood

Garfield Ridge

Gold Coast

Goose Island

Grand Boulevard

Greater Grand Crossing

Greektown

Hegewisch

Hermosa

Humboldt Park

Hyde Park

Irving Park

Jefferson Park

Jeffery Manor

Kenwood

Lakeview

Lawndale

Lincoln Park

Lincoln Square

Little Village

Logan Square

Magnificent Mile

Marquette Park

McKinley Park

Montclare

Morgan Park

Mount Greenwood

Near North Side

Near Southside

Near West Side

New City

Noble Square

North Center

North Park

Norwood Park

O'Hare

Oakland

Old Town

Pilsen

Portage Park

Printer's Row

Pullman

Ravenswood

River East

River North

River West

Rogers Park

Roscoe Village

Roseland

Sauganash

Scottsdale

South Chicago

South Deering

South Loop

South Shore

Streeterville

The Loop

Tri-Taylor

Ukrainian Village

University Village

Uptown

Washington Heights

Washington Park

West Elsdon

West Englewood

West Garfield Park

West Lawn

West Loop

West Pullman

West Rogers Park

West Town

Wicker Park

Woodlawn

Wrigleyville