Dry cleaning is one of those tasks that we just do without thinking too much about. You probably search Google for a "dry cleaner near me" and hop through the listings until you see one with a location close to you and decent reviews. But sometimes there's a lot more to finding a good dry cleaner than simply driving over to the closest storefront. Below we've put together a guide to help you understand the dry cleaning process, what process you should choose, and some things to look for in a local dry cleaner.
What Happens When My Clothes Are Dropped Off?
You probably chose your dry cleaner by the convenience of location at your home or office, and not by the services they offer. You probably drop your clothes off at your local dry cleaner, but do you know the process your clothes are going through?
Once dropped off, a dry cleaning professional begins sorting your clothes by the type of cleaning each garment will undergo (dry cleaning, laundered and pressed, press only, etc.). This will ensure that your clothes go into the right machine with the right cleaning solution or process.
After sorting, your clothes will typically be sent to an offsite cleaning plant. Most dry cleaners use their storefronts as drop off and pick up locations, but own larger offsite cleaning facilities to actually handle the cleaning.
Once your clothes are cleaned and hung or folded, they are transported back to the original storefront in which you left them. They'll then sit there hung up on the conveyor until you arrive to pick them up. Make sure you remember your ticket when you pick up your clothes since a lot of dry cleaners still don't utilize an electronic tracking system for customers or garments.
What is Dry Cleaning?
Most people think that the dry cleaning process means that there aren't any liquids being used. The truth is, dry cleaning is anything but "dry". When you drop your clothes off, a cleaning professional deep cleans your garments with a solution, which can be either PERC or a safer, environmentally-friendly alternative. Once cleaned, the cleaning solution is extracted and your clothes are steam pressed.
Dry Cleaning vs. Laundry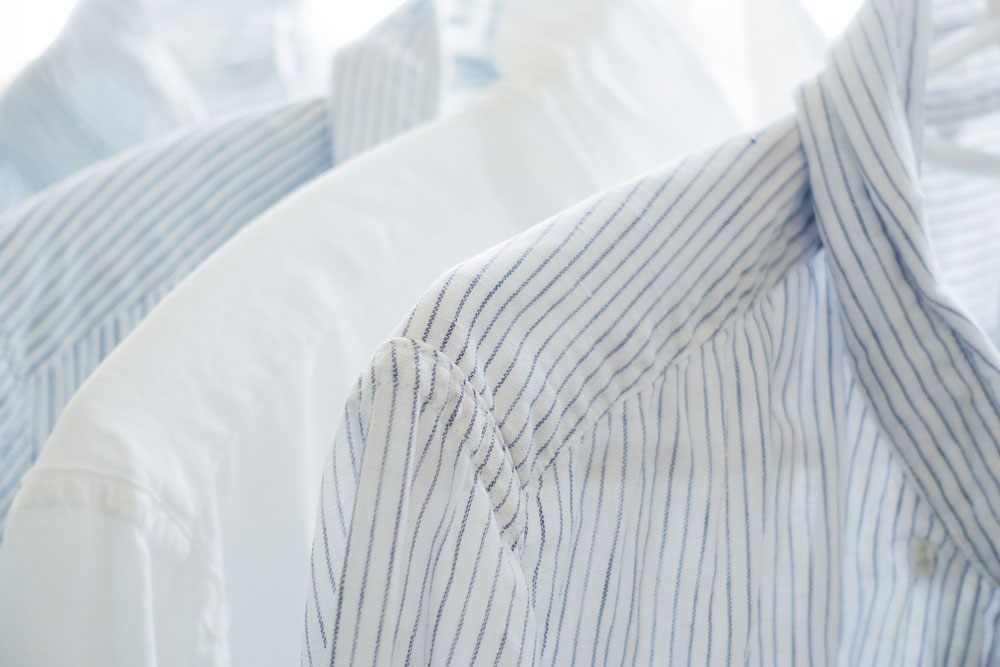 There is a BIG misunderstanding with dry cleaning services and their prices. Local dry cleaners will regularly claim really low prices for a "dry cleaned" garment, but in reality, your shirts are being laundered and pressed. The dry cleaner probably isn't lying to you or trying to fool you into thinking you're getting a different service, it really just comes down to the average person's lack of knowledge into the different types of dry cleaning service. Most people don't realize there are different ways to clean their clothing and they'll automatically opt in for the cheaper priced service thinking it's the best option for them. Professional laundering is perfect for removing light soiling, including sweat and oil stains under the arms or around the neck. You'll want to dry clean clothes that are heavily soiled or made from "dry clean only" material.
What Fabric Types Should Be Dry Cleaned?
The best way to find out what type of service you should be asking for, refer to the care label on each of your garments. As a rule, wool items should always be dry cleaned, but shirts made of cotton and linens can simply be laundered and pressed. If your clothing is highly soiled, you may opt to dry clean the item to deep clean the stains out.
What to Look For In a Dry Cleaner
You may already have a great dry cleaner near you with excellent service and PERC-free operations. If not, here are a few things to take into consideration while searching for a new local dry cleaner in your area.
Experience
A dry cleaner with years of experience is your best bet for a great experience. You can find out how long a business has been in business by visiting their websites or Yelp pages. Finding a dry cleaner with decades of experience is preferable, but it's not a definitive metric for great service. You'll want to take a look at other elements of their business before settling on a cleaner.
Online Reviews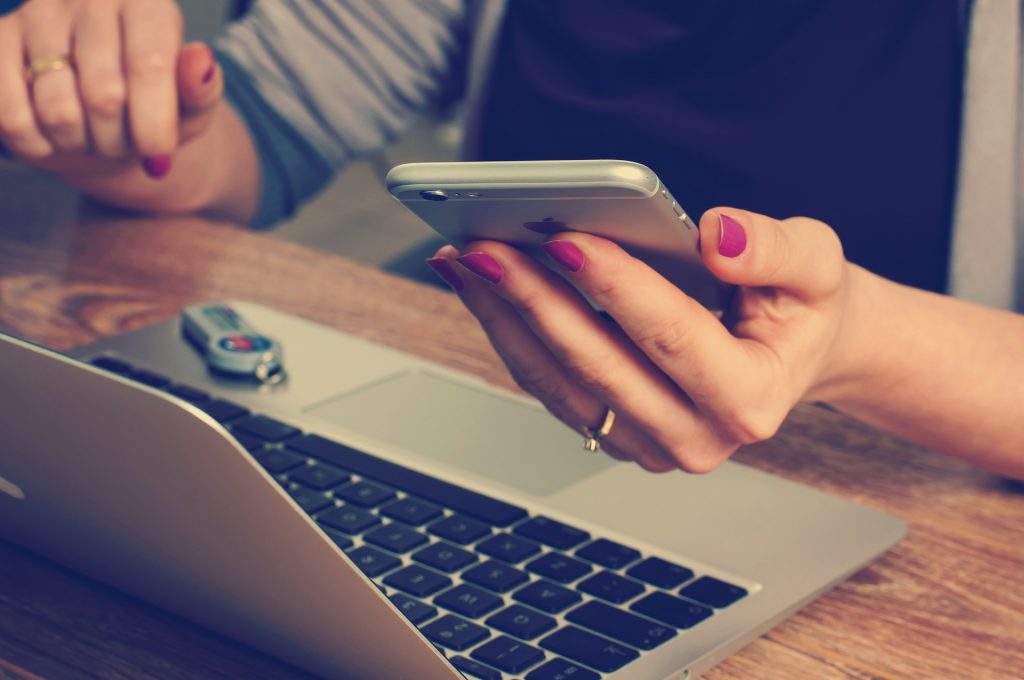 The dry cleaning industry is extremely fragmented. There isn't a lot of standardization in terms of quality or service. Some dry cleaners provide great service but a horrible customer experience, while others can provide a great face-to-face interaction but ruin your clothes. Reviews will help you gain insight into what type of dry cleaner you'll be dealing with. Finding a new dry cleaner with quality service and solid reviews can be as simple as a Google search.
Check out the dry cleaner's reviews for any stories about things they've messed up. Do they regularly misplace clothing? What about damaged clothing? Do they replace or apologize for less than perfect service? You can tell a lot about a business by how they react to negative reviews.
Customer Service and Garment Inspection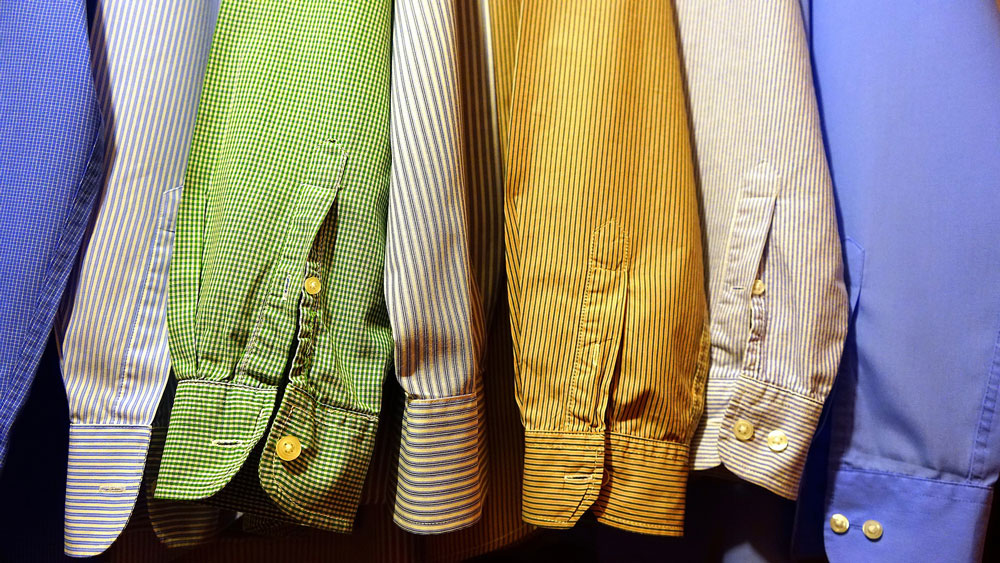 Sometimes you can miss a stain or missing/loose button on an item prior to dropping it off. A quality dry cleaner will inspect your items prior to cleaning to ensure that all stains and damages have been properly documented. Properly documenting unseen flaws prior to cleaning can help provide a level of trust and a lack of surprises for you when you come pick up your clothes. A high-level of customer service is a great way to establish long-term customers and word of mouth referrals, so pay attention to cleaners that spend time cultivating a good reputation.
Pricing, Hours and Turnaround Time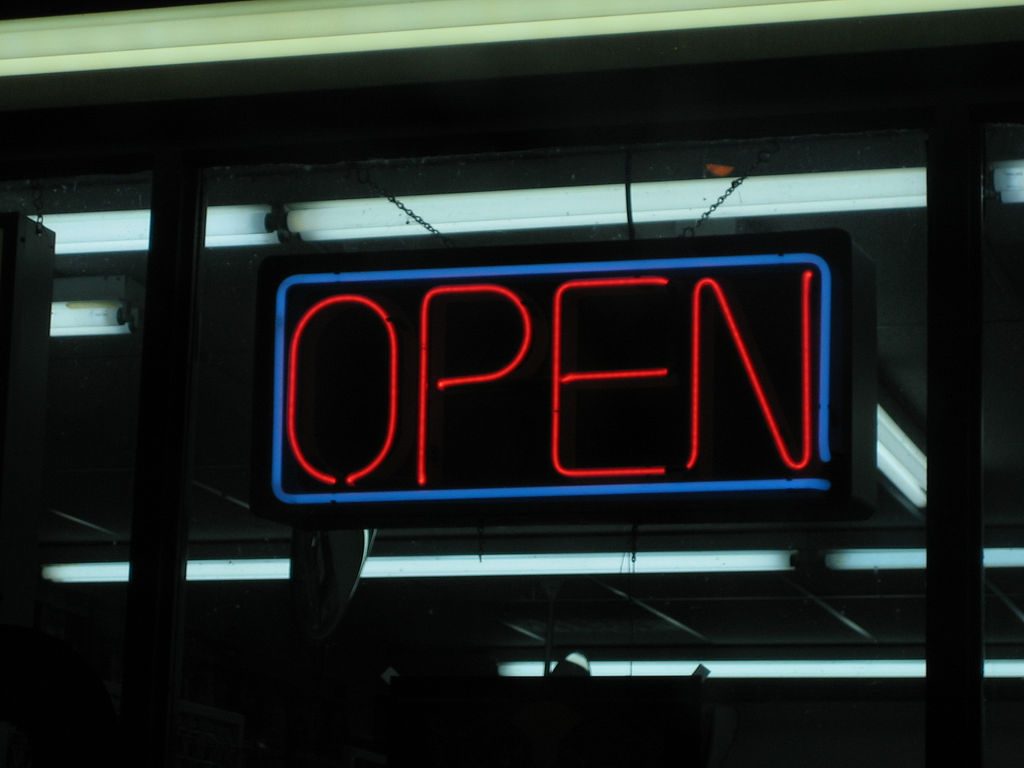 Pricing and turnaround times should always be a part of your decision. A general rule with dry cleaning prices is to secure a pricing total before you send your clothes off to be cleaned. There is nothing worse than dropping a load of clothes off and getting a large unexpected bill at pick up time.
Additionally, a lot of dry cleaners have inconvenient store hours for those that work a 9-5 job. Depending on your job, you might not even be able to get off work early to pick up. Make sure to check a dry cleaner's storefront hours to ensure that they'll be open within your preferred or open time windows.
Some garments will take significantly more time to be cleaned and ready for pick up depending on the type of fabric. Leather, suede, wedding dresses and fur clothing will typically take a lot longer to clean than your standard dry-cleaned shirt. Make sure you check with your local dry cleaner about the added costs and turnaround times for certain items.
Do They Offer Pickup and Delivery?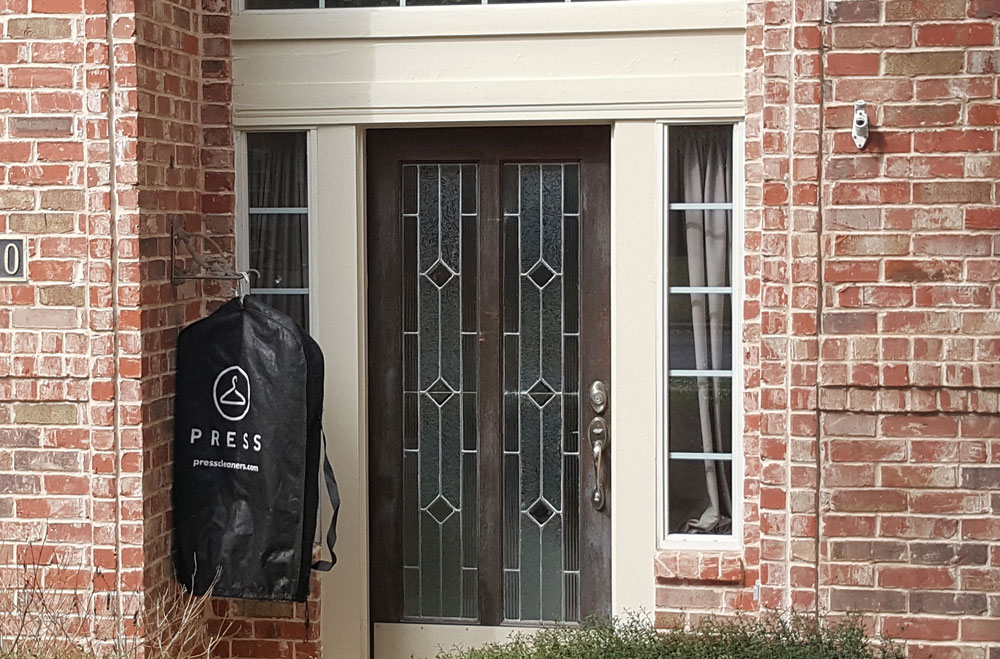 We currently live in an on-demand and delivery powered society. You can get anything from groceries to alcohol delivered to your door, so why not your dry cleaning and laundry? Some dry cleaners offer pickup and delivery to their customers, which can decrease your need to hassle with driving to and from their storefront. Press provides dry cleaning and laundry service with free pickup and delivery in Austin, Dallas/Fort Worth, San Antonio, Houston, Lubbock, and Oklahoma City.