Free Dry Cleaning Pickup and Delivery Service.
Schedule a free pickup and delivery with your dry cleaning service.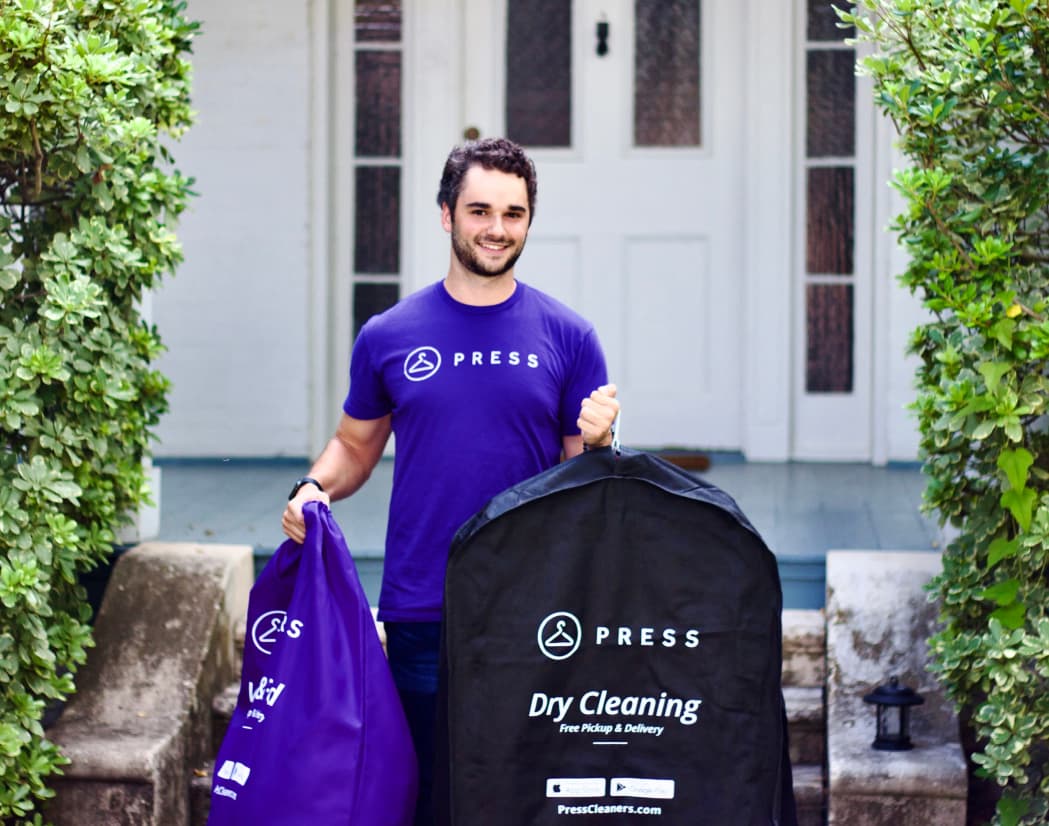 Hassle-Free Dry Cleaning Pickup and Delivery
Our pickup and delivery service is the most convenient way to go about your life while your dry cleaning is being done. Fighting rush hour traffic is annoying enough, so why would you choose to sit in it longer when your clean clothes could be delivered straight to your door? We offer the best on-demand pickup and delivery service because we think dry cleaning service should work around your schedule, not against it.
Easily schedule a pickup for dry cleaning service using our web or mobile apps, plus we make it super easy to pay online.
How it Works
Schedule Online
Choose pickup and dropoff times that works best for you in our mobile or web app.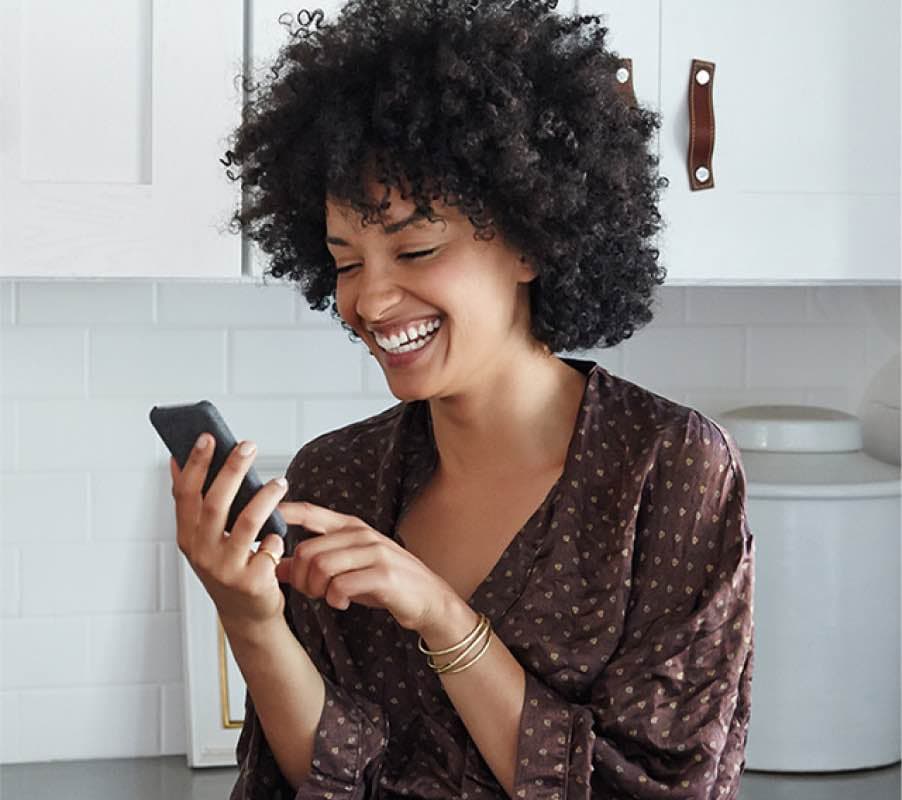 We Pickup
A Press delivery agent will pick up your laundry during your scheduled pickup time.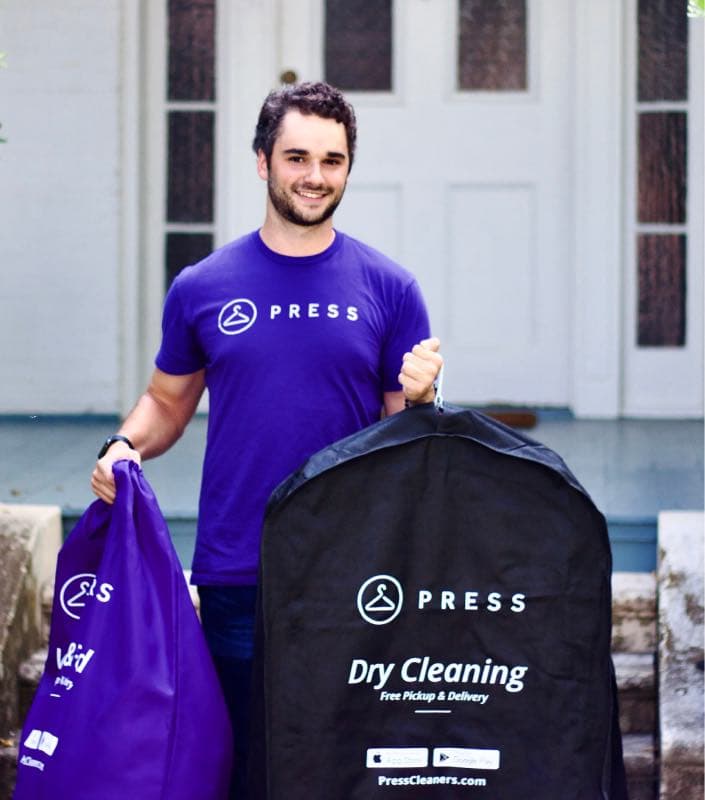 Expert Cleaning
Sit back and relax. Never worry about laundry or dry cleaning again.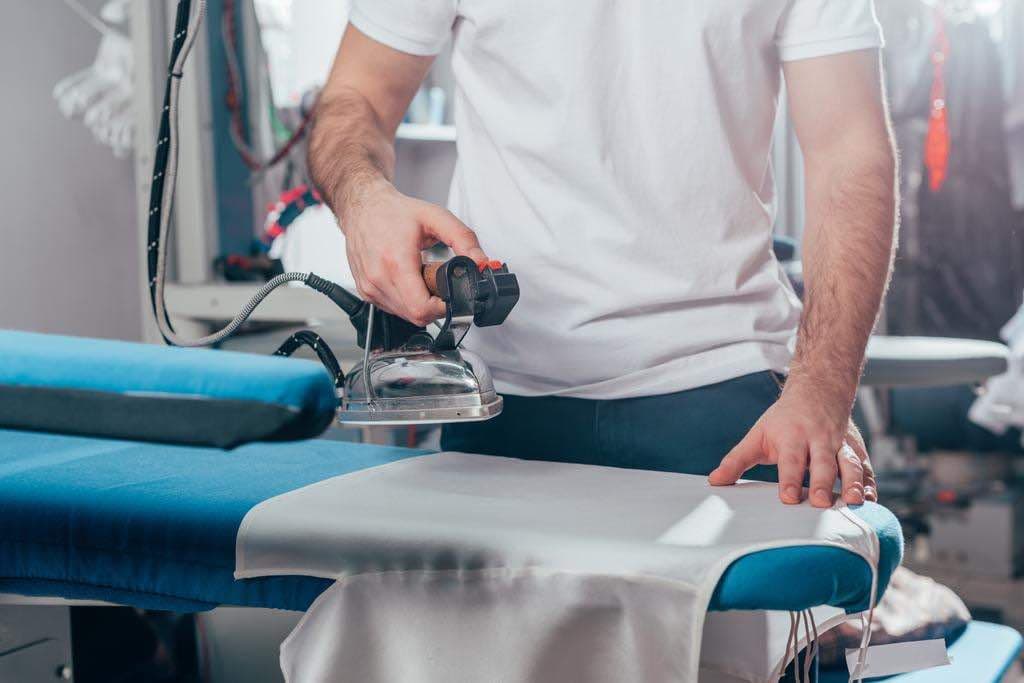 We Deliver
Your clothes come back clean and wrinkle-free on your scheduled dropoff date.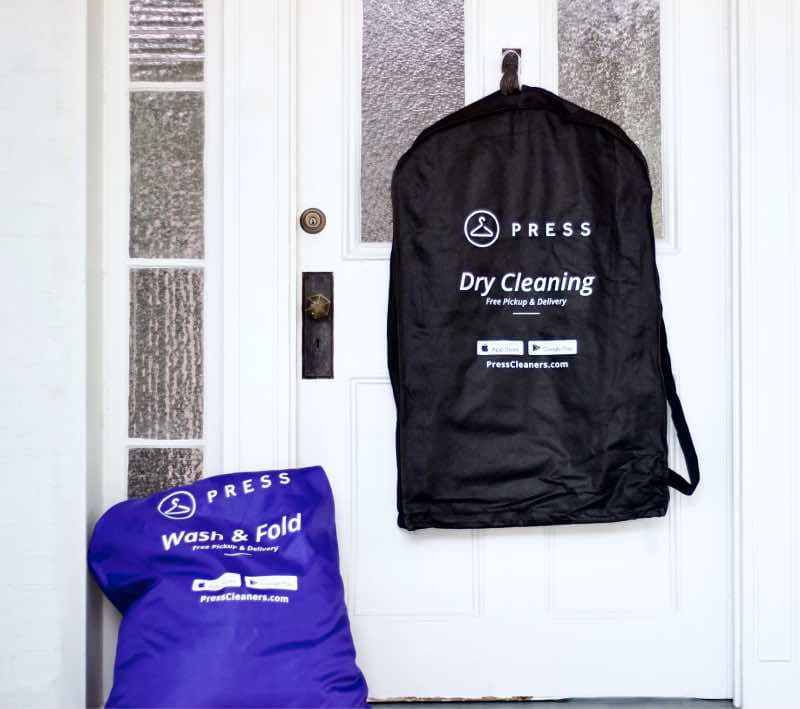 Schedule a Pickup from the Comfort of Your Couch
The Same Trusted Dry Cleaning Experience, Now With Free Pickup & Delivery
Save Time & Money
No more wasted time driving to the dry cleaner or laundromat, we pickup and deliver for free!
Quality Guarantee
We work with the best local dry cleaners and laundromats in your area.
Effortless Scheduling
Want to set up weekly service? No problem. We'll help you never worry about laundry or dry cleaning again.
Pay Online in Seconds
Manage your Press account and billing online from your smartphone or computer.
Amazing Customer Service
We're here around the clock to ensure that your questions or concerns are answered.
Eco-Friendly
We use safe and clean perc-free solvents, so you, and the Earth, can look good.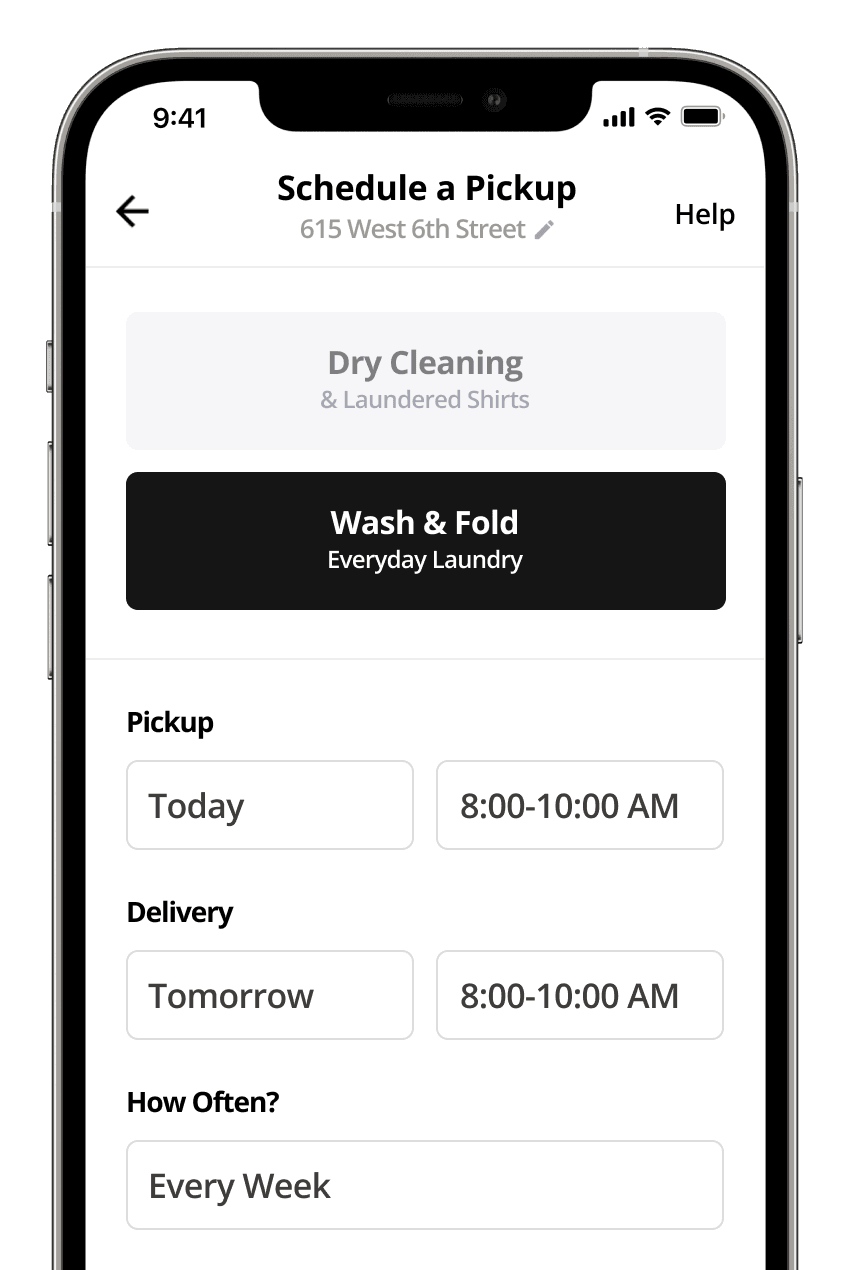 Your Dry Cleaning Pickup is Just a Tap Away.
Order dry cleaning pickup service from anywhere using our app. You set the times and we'll handle the delivery.

So go ahead and say yes to more time with the family, more happy hours, and more slapping the snooze button every morning — we've got laundry day covered.
Frequently asked questions
How is Press different from the local cleaners near me?
Press provides a modern spin on getting your dry cleaning done. Unlike traditional dry cleaning delivery routes, which run set schedules once or twice a week, we provide an on-demand same-day pickup service with quick turnaround times.
We want to work around your schedule, not get in the way of it. To view available pick up times, simply make an account, pick up a service, and view the available pickup and delivery times near you in the "Schedule a Pickup" area.
Why do you only offer pickup and delivery?
We think that your time, energy and gas is more valuable than extending your daily commute to drive to a dry cleaner near you. That's why we offer free pickup and delivery with every order.
Why rush to the cleaners before they close when you can find freshly cleaned clothes right on your doorstep? Our delivery service turns your doorstep into the closest dry cleaning dropoff location near you, which means you'll have less time commuting and more time enjoying life.
When are pick up and deliveries? Do I need to be home?
We pick up and deliver orders 7 days a week, excluding some holidays. You don't need to be home during the pick up and delivery windows, just make sure that you state your preferred pick up location in your order details.
Typical pick up and delivery spots for homeowners are front porches, while apartment/condo owners have the ability to leave it on their front doorstep or with their doorman or front desk.
Deliveries are made within 24 to 48 hours of pick up, depending on the time you select during your order. To view availability, simply create an account and begin scheduling a pickup.
When will I receive my dry cleaning bag?
We offer two different services, dry cleaning and wash and fold laundry. Depending on the type of service that you select, you will receive a black bag for dry cleaning and a purple bag for wash and fold laundry. Your first order will return clean in the respective Press branded bag.
What different services does Press offer in my area?
Our goal at Press is to be the best dry cleaning provider in your area so that you can permanently check dry cleaning off your to-do list for good. We offer the following services for our customers:
▶ Dry Cleaning
Our dry cleaning partners are the best in the business, so you know that you clothes will come back clean and wrinkle-free.
▶ Launder & Hang Dry
We will ensure that all of your delicates and garments that need special care will be handled neatly and responsibly.
▶ Wash & Fold Laundry
The weekend is for enjoying life, not laundry. Our laundry pros have been in the business for decades and we'll make sure your everyday clothes are cleaned, dried and folded so you can tackle another day (now fresher than ever).
▶ Wedding Dress Preservation
A wedding dress is an expensive garment that holds a lot of great memories, and properly preserving your dress or gown will help keep those memories intact.
▶ Household Linens
You should refresh your household linens at least once a year. From couch covers to drapery, we can help freshen up your home as well as your wardrobe.
▶ Small Alterations (Repairs and Mending)
We can handle repairs and mending of damaged clothing, including missing button replacement.
Who picks up and handles my clothes?
The only people that handle your clothes are trusted, local dry cleaning experts. Unlike other on-demand services, your clothes aren't being exchanged between multiple hands. From pickup to delivery, your clothes are in the hands of experts that live and breathe dry cleaning. Our mission is to provide the best dry cleaning service in your city, and our trusted partners are here to deliver fresh clothes straight to your doorstep.
What should I expect during my first pickup and delivery?
After you schedule your first pickup, please place all garments into a plastic bag and place them in your designated pick up location. You will receive a text 45 minutes prior to your pick up window to confirm the pickup. Feel free to leave your clothes or stick around, we'll get them as long as they're in the designated area stated in your order notes.
Are there any hidden fees?
Nope! We want to be as transparent as possible, so when we say free pick up and delivery, we mean it.
For more information about local pricing, please enter your information in the form at the top of the page.