Suits represent a significant expense in your closet, and with careful care, they can last for decades. It's true! The suits Carey Grant and Dan Tobin are wearing in this studio photo from 1947 would raise eyebrows today – in the best possible way. Classic suits are worth the investment. 
Washing and ironing a suit is a difficult, time-consuming process. The good news: if you treat your suit jacket well, you can wear it many times without tossing it in a washing machine or sending it to a dry cleaner….and extend the life of your suit in the process. Everyday cleaning takes a few minutes and some simple equipment. Here's what you need and how to clean and store your suit jacket at home.
What You Need To Clean and Maintain Your Suits
With a few inexpensive tools, it's easy to keep your suit clean and in good shape. 
Suit brush

Lint roller

Clean white cloths

Mild detergent or spot cleaning solution

Garment steamer

Iron and ironing board

Wooden hanger

Dark, cool area for storage
How to Clean Your Suit Jacket in 9 Easy Steps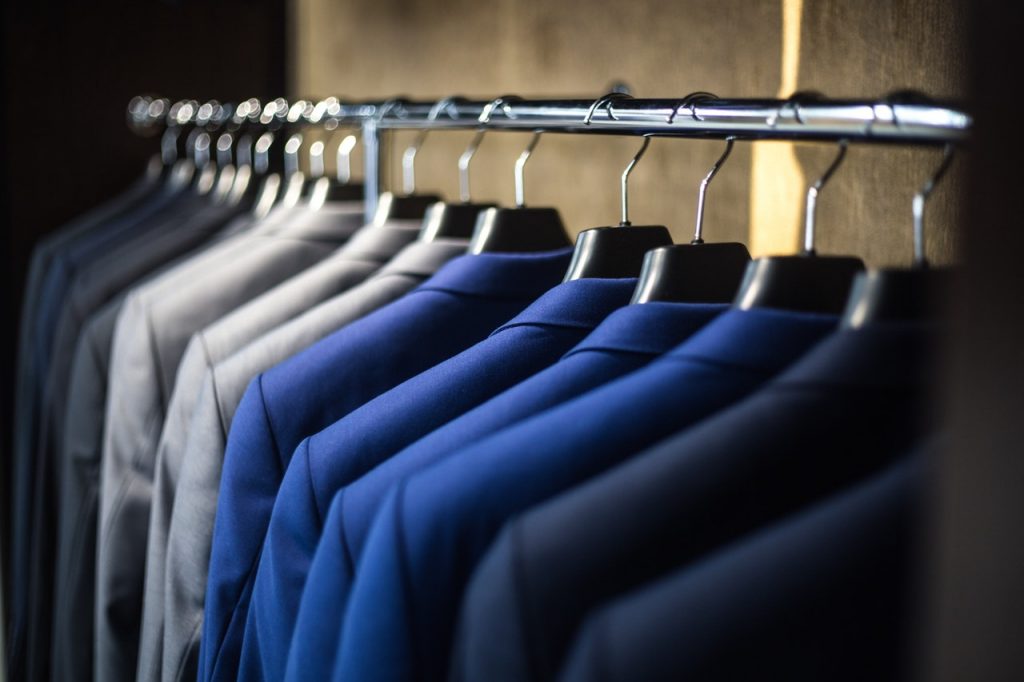 If you buy a travel-sized garment steamer, this method works wonderfully at home or on the road. It's an easy way to stay fresh and unwrinkled, even when traveling.
1. Take it off
When you arrive at home, remove your suit jacket immediately, shake it, and hang it in a ventilated area for perspiration or condensation to evaporate. Thirty minutes should be enough.
2. Brush and roll
Using a suit brush, start at the shoulders and brush downward. Brush down the sleeves, front, and back, under the arms and down the sides. Use the same method to roll the jacket using the lint roller.
3. Spot clean
If you find a stain, break out the clean white cloths and pick one of our spot cleaning solutions and cleaning methods based on the type of stain. Carefully clean the spot. 
Tip: Check the care label before attempting a cleaning process and exercise extreme caution when trying to spot clean certain fabrics, like suede or other types of leather.
4. Steam cleaning
Working from the shoulders down, steam the sleeves, jacket front, jacket back, sides, and insides. Hold the steamer head close to the fabric, being careful not to burn your hands. Steam will not harm the fabric, but it can painfully burn your skin. Steaming should release all the wrinkles and remove subtle smells.
5. Press
If you find any stubborn wrinkles or the suit fabric seems a bit saggy, use your iron to finish those areas. If your suit is too rumpled to look professional, it's easy to find a dry cleaner near you. 
6. The smell test
Steaming should have released any residual smells from the environment or light perspiration, but it won't erase deep funky smells. Give your suit jacket a good sniff to make sure there are no lingering odors. If your suit jacket still smells after steaming, you need to have it dry cleaned.
7. Air dry
Hang your suit jacket in a well ventilated area to make sure it's fully dry before storing. 
8.  Hang properly
If you're satisfied with how your suit jacket looks and smells, hang it on a wooden hanger designed for suits. Flocked plastic or suit hangers are also a good choice. You need a hangar that's designed to support the shoulders of the jacket all the way to the sleeves, and one that's strong enough to support the weight of the jacket.

Tip: Keep a quality suit hanger in your office or car to hang your jacket wherever you happen to be during the day. This will help preserve the shape and drape of your jacket.
9. Practice good closeting
Store your suit jacket in a cool, dark, dry closet with a couple of inches between it and other garments. Never store clean suit jackets in the plastic bags from a dry cleaner. 
Tips for Traveling With a Suit Jacket
Whether you're on a road trip or just driving into the city, these tips will help you get to your destination fresh and unrumpled.
Hang your jacket while driving. Driving is sweaty, rumply business. Hang your suit from a quality hanger while driving and in your hotel room (if you're staying in a hotel)

Pack a portable steamer. They are small and relatively inexpensive.

Good Housekeeping

tested garment steamers, and their top overall choice is the Conair Turbo ExtremeSteam Handheld Fabric Steamer. It's inexpensive, compact enough to pack, and fully featured for use at home or on the road.

Take along a breathable fabric garment bag to protect your suit jacket. 
Why You Should Not Wash Your Suit Jacket At Home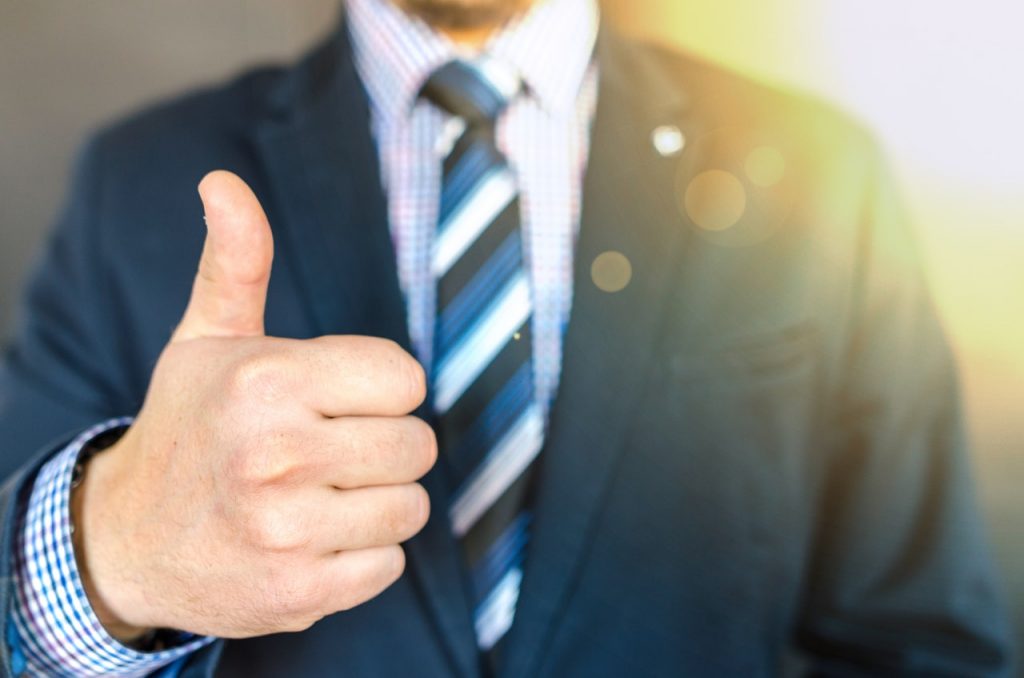 You can wash a suit jacket, but we don't recommend it, especially for a tailored custom suit jacket marked "Dry Clean Only." Too many mishaps could happen to your expensive garment:
Woven fabric shrinks and warps, which could leave your jacket shapeless or bumpy.

Lining fabric does not shrink, and could wind up loose, saggy, and even hang below the hem.

Dry cleaners use presses designed specifically to press suit jackets to get that crisp new look. It's nearly impossible to achieve a professional press with an iron.
We make dry cleaning as easy as it gets. We'll pick up your suit jacket at your home or office, drop it off at a certified dry cleaner, and bring it back clean and pressed for free. You only pay the cost of dry cleaning, and you don't have to spend time finding a reputable, eco-friendly dry cleaner. We've done that for you.