The internet went crazy this week for a Kickstarter campaign selling the RompHim — a male romper. Just two days in, the campaign has raised over $200,000, a whopping 1900% over their initial goal. The company behind the RompHim, ACED Design, came up with the idea for the male romper after taking a look at the current male fashion offerings, which they describe as, "either too corporate…too fratty…too "runway"…or too basic". While they're not wrong, I'm not sure if the world is ready for social media feeds full of male rompers. In all fairness, ACED Design is a group of business school friends in Chicago that didn't know the first thing about launching a product in the clothing industry, but they enlisted the help of one of Chicago's top fashion design consultancies to push them in the right direction.
While some may argue that the male romper is too casual, the guys claim that it can be "dressed up or down". If you don't believe them, check out the utilitarian product features they threw into the design. They include a front shirt pocket, an adjustable waist for post-meal comfort, a zipper-secured back pocket, a zipper fly, and deep front pockets for those of us that suffer from having to drag around an iPhone 7 Plus.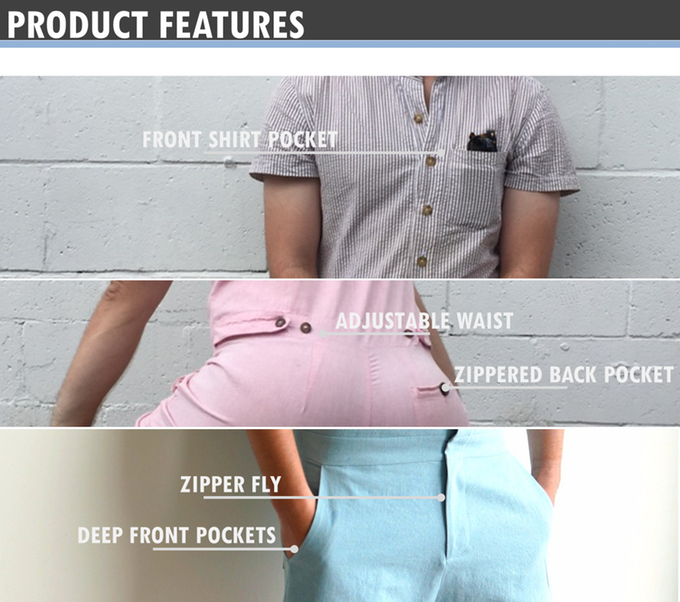 Now, if you've made it this far, you might be one of the over 1,700 backers that have pre-ordered a RompHim, and hopefully, want to know exactly what it's going to take to keep your new romper in top-notch shape. At Press, we want to make sure that you always look your best, regardless of what you're wearing. So we put together some tips and information for keeping your romper fresh and clean.
The Fabrics Behind the RompHim
The RompHim comes in two different fabrics: chambray and cotton. Everyone knows about cotton — it's the most popular fabric in the world. Since your closet is probably full of it, I feel I don't need to go into too much detail about it, or how to care for cotton garments. But, I bet you know little to nothing about chambray, so let's dig deeper into the mysterious fabric.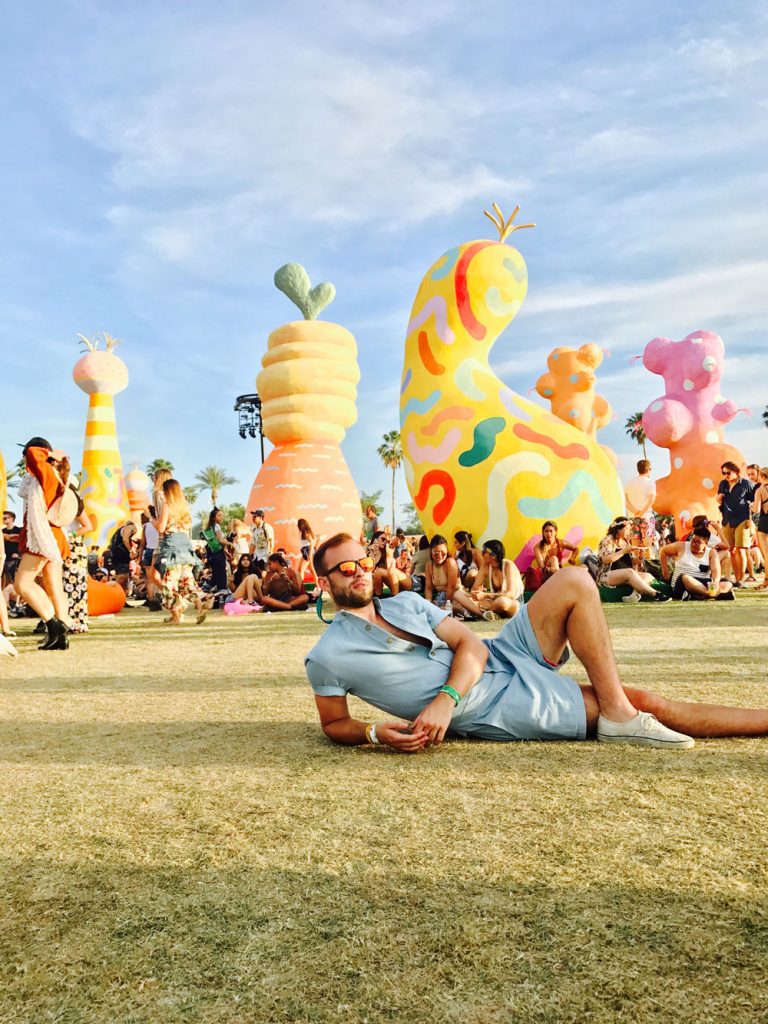 What is Chambray?
Although chambray (pronounced sham-bray) is classified as a unique fabric, it's actually just double-ply cotton. Meaning it's comprised of intertwined threads of different weight. Its unique texture derives from the combination of colored or dyed warp (the vertical thread) and white or unbleached filling (the horizontal thread). Sometimes, you may find that it's blended with other fabrics to create different textures and levels of softness.
A lot of people actually mix up chambray lightweight denim due to their similar texture and visual similarities. Since it's made of double-ply cotton, chambray is a fabric that can take a beating, but at the same time, gets softer with use. That's why it's no shocker that chambray is one of the fabrics chosen for the RompHim. Even though the chambray can take a beating, your garments still need some care and attention before throwing it into the washer.
Washing and Cleaning Your Romper
Since chambray is double-ply cotton, it's going to see some shrinkage with your first wash. You'll see the same results when washing the standard cotton version of the RompHim, as well. For the best results, wash your romper in cold water and tumble dry on low heat or line dry. This will help reduce the amount of shrinkage and increase the longevity of the fabric. You may also want to turn your romper inside out before sticking it into the wash to reduce any color fading.
Do note that chambray and cotton wrinkles fairly easily. So, if you're planning on wearing your romper to a classy event (comfort is classy, right?), make sure to iron it. For the most effective results, make sure that you set your iron to the cotton setting, as well as the steam.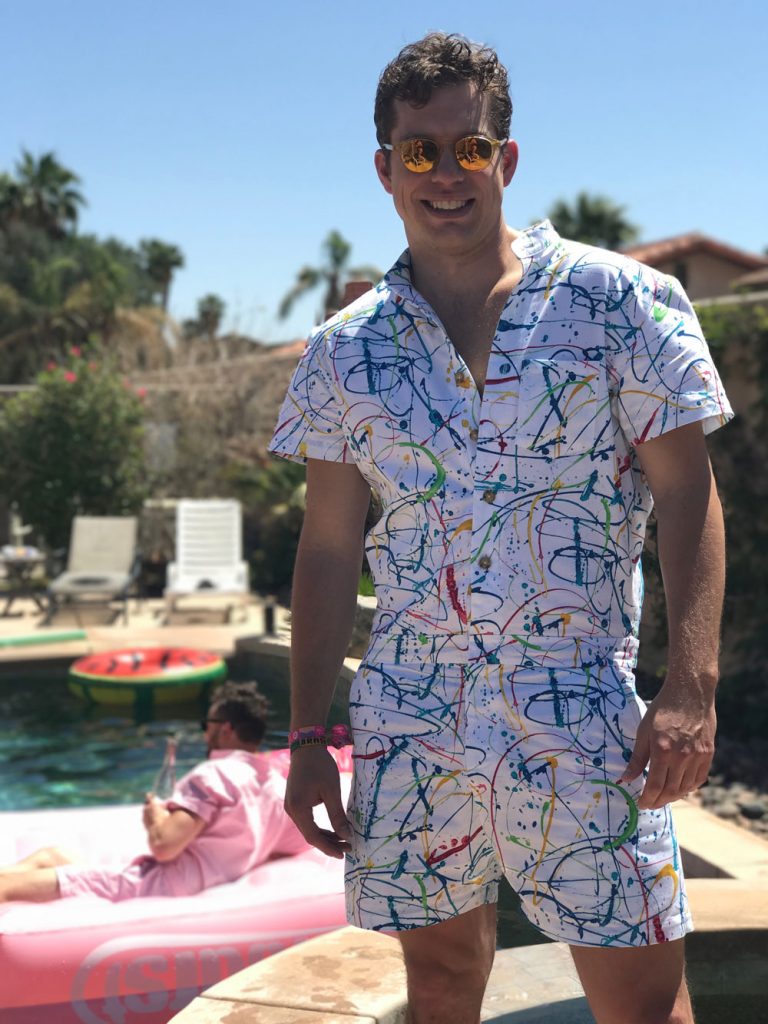 While a male romper might not be for everyone, you can't deny just how comfortable it looks. Whether you're kicked back on the couch watching some TV or sipping a fine wine on the outdoor patio of your favorite restaurant, the RompHim makes a bold, yet ultra comfortable statement in the current trend of slim and athletic male clothing. Will it be a Kickstarter fad or the next big thing? Time will tell, but the RompHim team has definitely knocked it out of the park as far as viral (and successful) crowdfunding campaigns go.
Here at Press, we don't judge. If your romper is in need of some professional care, schedule a pickup through our iOS or Android app and let us do the dirty work.