During the coronavirus pandemic, many dry cleaners in the U.S. have seen their revenue dry up, just as restaurants, hotels, gyms, hair salons and a lot of other businesses have. One dry cleaner in Lake City, Florida, estimated the pandemic had caused an 85% loss in business.
A number of dry cleaners in the U.S. have been forced to shut down altogether, while others have drastically reduced their operating hours. Some dry cleaners even have turned to making face masks to help keep the doors open.
"We're doing what we can to stay here and stay open. But I think the fear out there right now has really slowed business down," Brittany Faircloth, owner of Swans Laundry & Dry Cleaners in Albany, Georgia, told TV station WFXL in March 2020.
Due to the coronavirus pandemic — more specifically, the diminishing need to dress up amid the rise of telecommuting and the decline of in-person events — the global dry cleaning and laundry market is projected to see a 2.1% dip in revenue in 2020 versus 2019.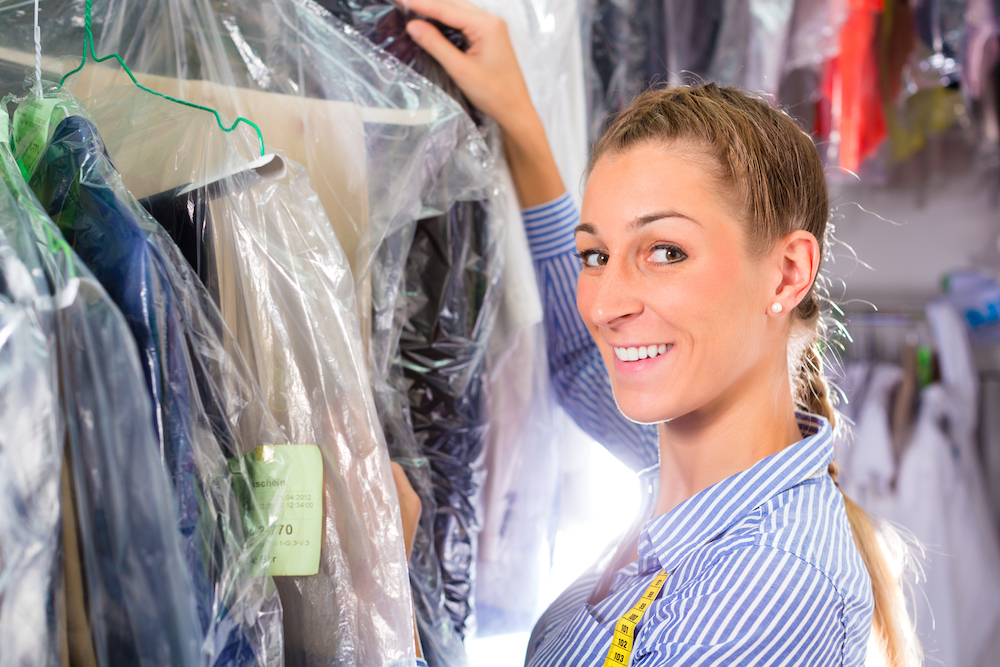 "People just aren't doing as much dry cleaning as they normally do in their day-to-day living," Steve Thompson, owner of Sand Dollar Cleaners in Jacksonville, Florida, told First Coast News in April 2020.
During and after the pandemic, dry cleaners can adopt practices to help them not just survive but thrive in an environment where:
Some customers might be reluctant to drop off and pick up dry cleaning so they can avoid the risk of contracting the novel coronavirus.
More and more consumers are ordering goods and services online or on apps.
Consumers have grown more accustomed to home delivery of meals, groceries, prescription drugs and other essentials.
Here are six ways your dry cleaning business can adapt to what many are calling our "new normal."
1. Introduce your own pickup and delivery service.
If you haven't already done so, now might be the time to look at adding pickup and delivery services.
A 2019 survey by food supplier U.S. Foods found that many Americans are willing to pay a premium for food delivery. So it's not a stretch to imagine that dry cleaning customers are prepared to do the same to get their clothes picked up and dropped off.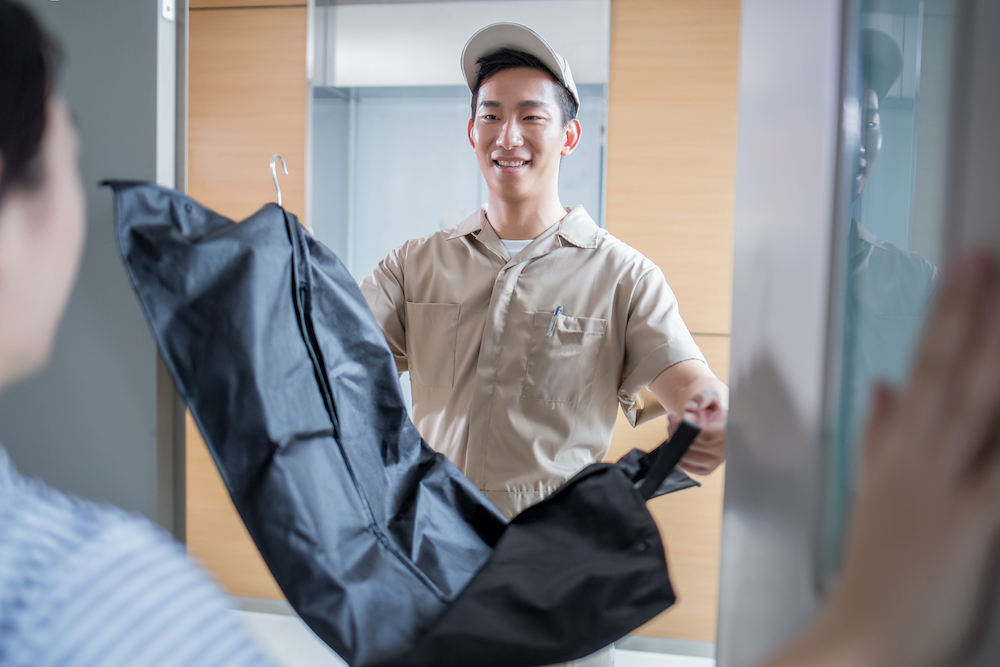 To comply with social-distancing guidelines, your service should offer "contactless" pickup and delivery so that your drivers aren't making physical contact with customers.
Be sure to promote your pickup and delivery services on your website, in customer emails and in advertising.
2. Invest in software.
Route planning and optimization software from providers like Routific and Fleetio makes it easier to provide pickup and delivery services. Similar options are dry cleaner management software from companies such as Fabricare and SPOT.
3. Improve your online ordering.
Aside from routing or management software, your dry cleaning business could benefit from the ability to take online orders via credit card through platforms such as Square and Shopify. This simplifies the process of enabling pickup and delivery services.
"Many dry cleaners require customers to print a delivery form and bring it to a store to sign up for delivery. This discourages tech-savvy consumers from doing business with those dry cleaners," says Ryan Harmon, co-founder and CEO of Press, which offers a mobile app for dry cleaning and laundry pickup and delivery.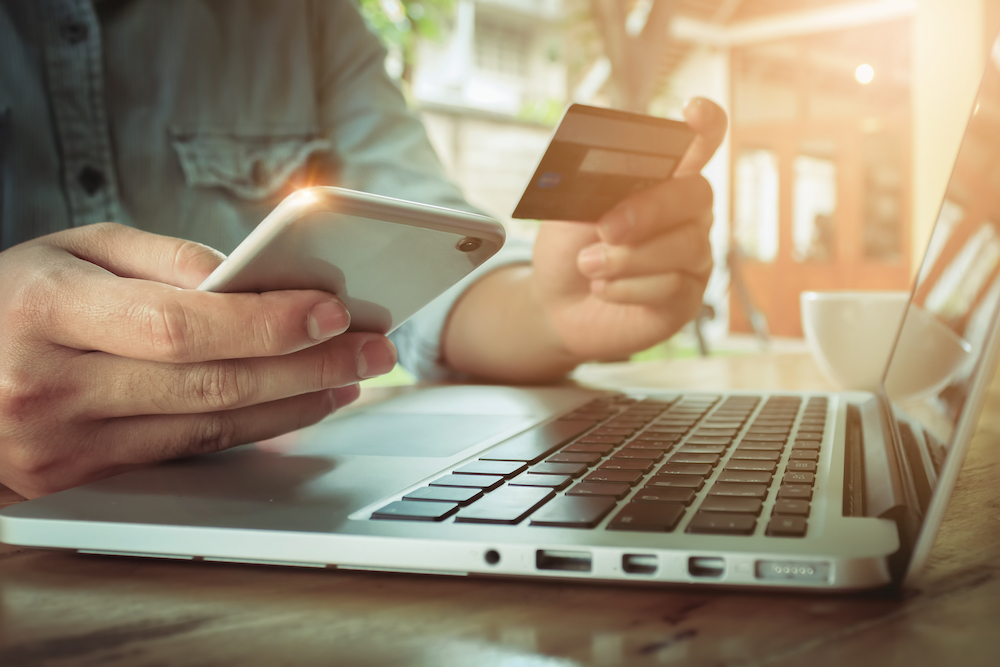 4. Sign up with a third-party pickup and delivery service.
Don't want to set up your own pickup and delivery service? You've got an alternative. You can partner with a pickup and delivery service like Delivery.com, Rinse, Dryy Drop, Cleanly or Press. This lets you gain revenue from pickup and delivery while leaving the mechanics to an outside company.
RearchAndMarkets.com notes that mobile apps cater to greater eagerness among consumers for convenient on-demand dry cleaning and laundry services.
5. Make your website mobile-friendly.
Is your website mobile-friendly? If not, your website might be hard for smartphone users to navigate. That might frustrate customers who've come to expect mobile-friendly sites. Keep in mind that more than 80% of American adults now own smartphones.
6. Roll out laundry service.
So, you've provided dry cleaning services for years but you've never provided laundry services. To ease the financial pain of the coronavirus pandemic, consider starting laundry service to create a new revenue stream.
Laundry service fan Emmy Johnson, publisher of the Wealthy Single Mommy blog, perhaps put it best when she wrote: "Investing in laundry service makes me richer because it makes me happier."